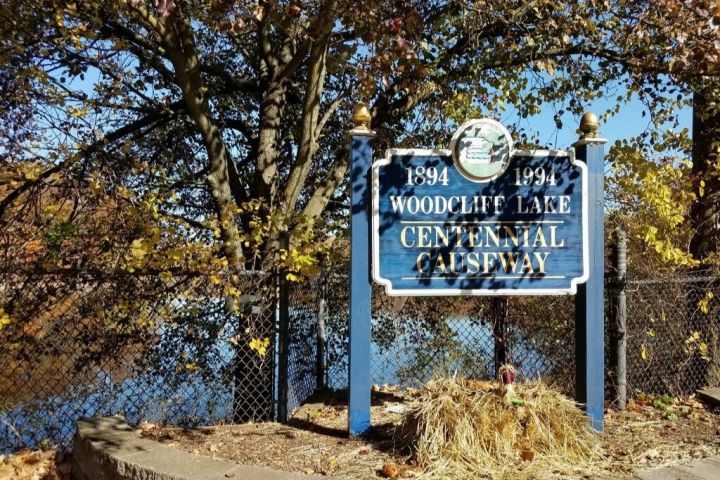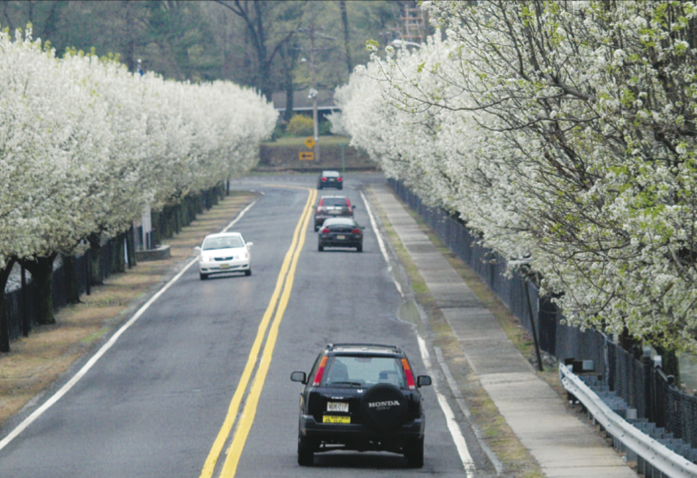 The Borough of Woodcliff Lake is nestled in the northwest portion of Bergen County, New Jersey. It occupies an area of approximately 2,300 acres, equivalent to 3.6 square miles. It is part of an area generally referred to as the Pascack Valley.
Originally, the Algonquin Indians were the first settlers in this fertile area of Pascack Valley. When the Dutch East India Company settled nearby Manhattan in the early 1600's, they exchanged glass beads and other trinkets for the coveted Indian beaver pelt. Beaver hats were the rage in Europe at the time, especially among the English who were willing to pay top prices for quality pelts.
As the beaver trade diminished, the settlers found new riches in New Amsterdam. Beyond the Palisades were rolling hills and verdant valleys that the early settlers transformed into a productive agrarian society.
The Borough was incorporated in 1894 under the name of Woodcliff. The word "Lake" was appended to the name in 1910 to be the same as that of the Post Office. Today, it thrives as an upscale community. The form of government requires election of a Mayor (four year term) and six (6) Town Council (staggered three year terms) members.
It is essentially a fully developed community, with less than two percent of the Borough's total land area classified as vacant land. Nearly all of the residential development consists of single family detached dwellings on lots of 15,000 square feet or greater. Demographics provides the 2000 Census information.
Notable Corporate residents include BMW North America headquarters, EISAI, a Hilton Hotel, Perillo Tours Corporate Headquarters (where a tenant was the former President Nixon), and a number of recently constructed office multi-tenant buildings. KPMG is a significant occupant in the multi-tenant buildings.
There are two large recreational areas in the borough. Wood Dale Park (a County Park) occupies 55 acres in the eastern portion of the Borough and has a large pond, walking paths, children's playground and tennis courts. The Old Mill Complex is the other site and is located on the west side of town. It contains a large swimming area, tennis courts and full size athletic fields for a variety of sports. Throughout the year, community celebrations are held in both these areas in a festive atmosphere that all families enjoy. The town has a diverse program of recreational sports for both youth and adults.
Dedicated leaders supportive residents, and committed borough officials have all shared a role in providing the Borough of Woodcliff Lake with a legacy founded on cooperation, hard work, a commitment to youth, and a determination to see that excellence is not just a vision, but a reality.