Calendar
Date

11.21.2023

6:30 pm

-

7:30 pm
Description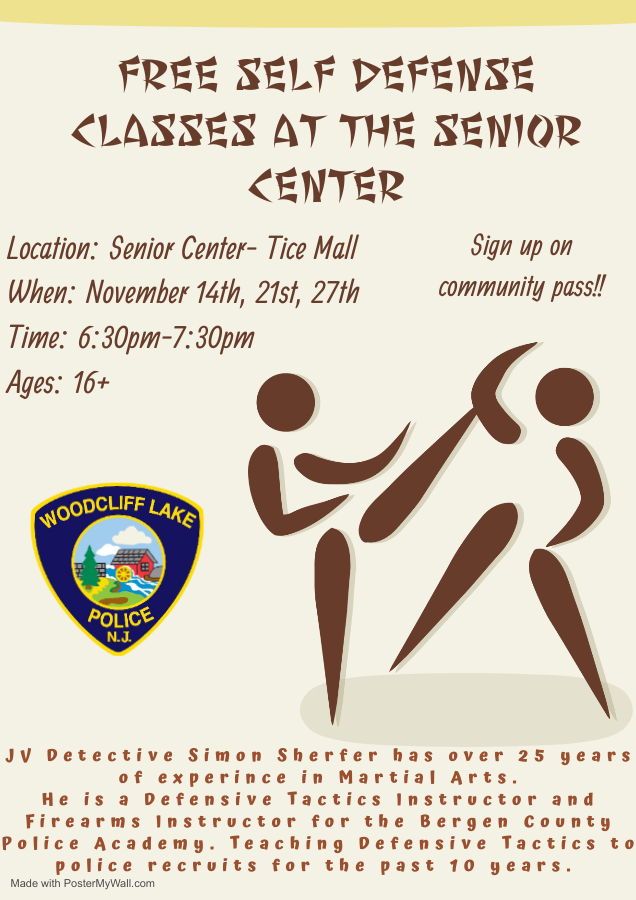 Please sign-up using Community Pass: Please CLICK HERE.
Follow these steps to register:
Step 1: From the drop-down box under "Registration" select the "Fall/Winter 2023-2024" activity and click "Register".
Step 2: From the "Verify Account Information" page, make any necessary changes (if any) and click on "Continue".
Step 3: Select those family members that you are registering and click "Continue". If the family member that you want to register is not present in the list, click the "Add New Child" or "Add New Adult" button to add additional family members. Repeat as necessary, until all family members that are registering are displayed in the list. Continue as directed on the screen.
Step 4: On the next page, select the appropriate membership type for each member of your family. When finished, click "Continue". *Please note that there are 3 sessions. You do not have to attend all 3 to participate. They will be different classes, each with a short review of the prior class.*
Step 5: Please follow the remaining steps to complete your registration.